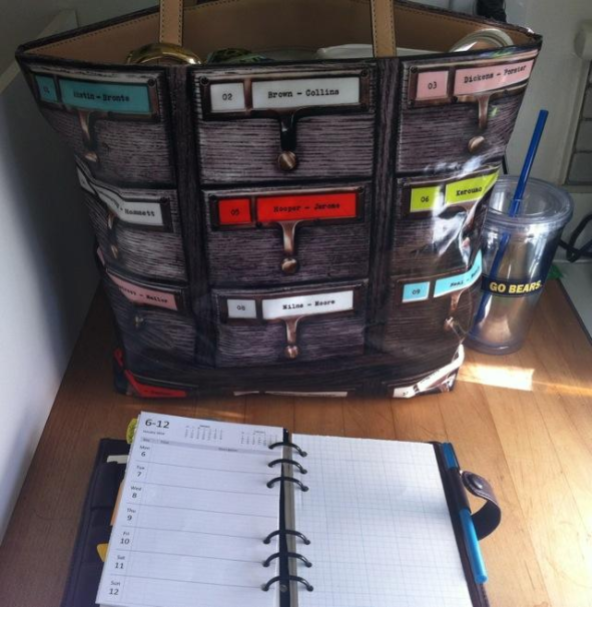 Thanks to joining a couple of book clubs last year, I made more time for reading and this year I want more. I'm on GoodReads and plan to make better use of it. One thing I still haven't worked out is a good "to read" shelf organization system. I've got so many on there that I often don't remember why I wanted to read some of them. One idea is to start using Pinterest boards so I can comment in the description. I do that for my "Gifts for the Boys and Girls" board and it helped during holiday shopping this year.
New year means new calendars, I've had the planner above for more than 10 years but had stopped using it regularly. I pulled it out again because I've fallen down the planner blogging rabbit hole and my mind is filled with so many pretty planner things.
Want to decorate your planner or calendar pages? Have a look at Kate Goldsby's pretty set up. And she even offers a calendar download. Sweet.
I found her via Philofaxy as well as Paper Love Story where I also found that posting your weekly round-up is a thing.
The gorgeous bag above? My wonderful hubby got it for me for Christmas.
Pretty paper and organized calendars are my Pr0n. Have any calendar / organization tips? Please share!
Happy 2014